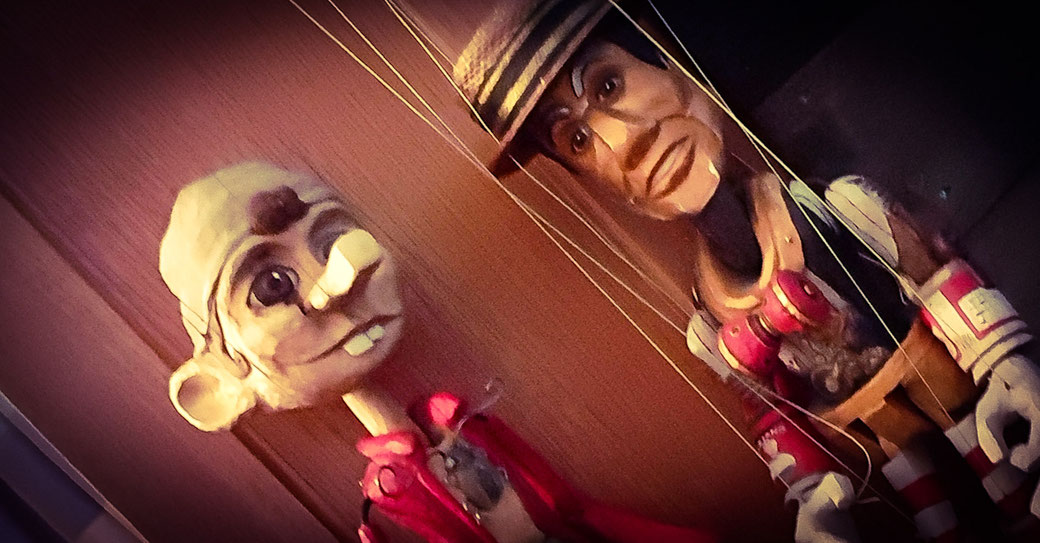 Tinman
In the picture above you can see my first 2 marionette projects. The right one is The Tinman, based on the version of The Wiz played by Nipsey Russell. This was my first marionette that I carved totally out of wood. I tried to keep close to the Wiz version but I simplified him a little. I enjoyed working on him very much because he is one of my most adored characters, especially the one played by Nipsey Russell in 1978.
Pinocchio
The left one is Pinocchio, a character I assume everyone knows. I began reading the original book by Carlo Collodi to find more about the true version of Pinocchio. He was far more extreme than what Disney made of him: for instance, Pinocchio accidentally killed Jiminy Cricket with a hammer. The cricket then became Pinocchio's conscience as a ghost. Therefore, you can see a cricket on Pinocchio's chest as a symbol of his conscience in my designed version. I'm making replicas in resin of Pinocchio, soon for sale on my webshop as a Limited Edition.
In my gallery you can find more pictures of Tinman and Pinocchio in the making!